Information
The Multi-Prep® Sample Preparation/Evaporation Workstation is your "key" to fast, reliable, and hassle free "drip & dry" extractions.
Test tubes remain in place during elution, dry down & derivatization.
All components are "keyed" to help prevent accidental mix-up.
Extraction and elution are by gravity flow.
One extraction column, Detectabuse GV-65, is used for acidic, neutral and basic compounds.
Two models are available. 48 place for syringe type columns and 72 place designed to accept the Hamilton Microlab® Star sample elution racks directly onto the heating block.
---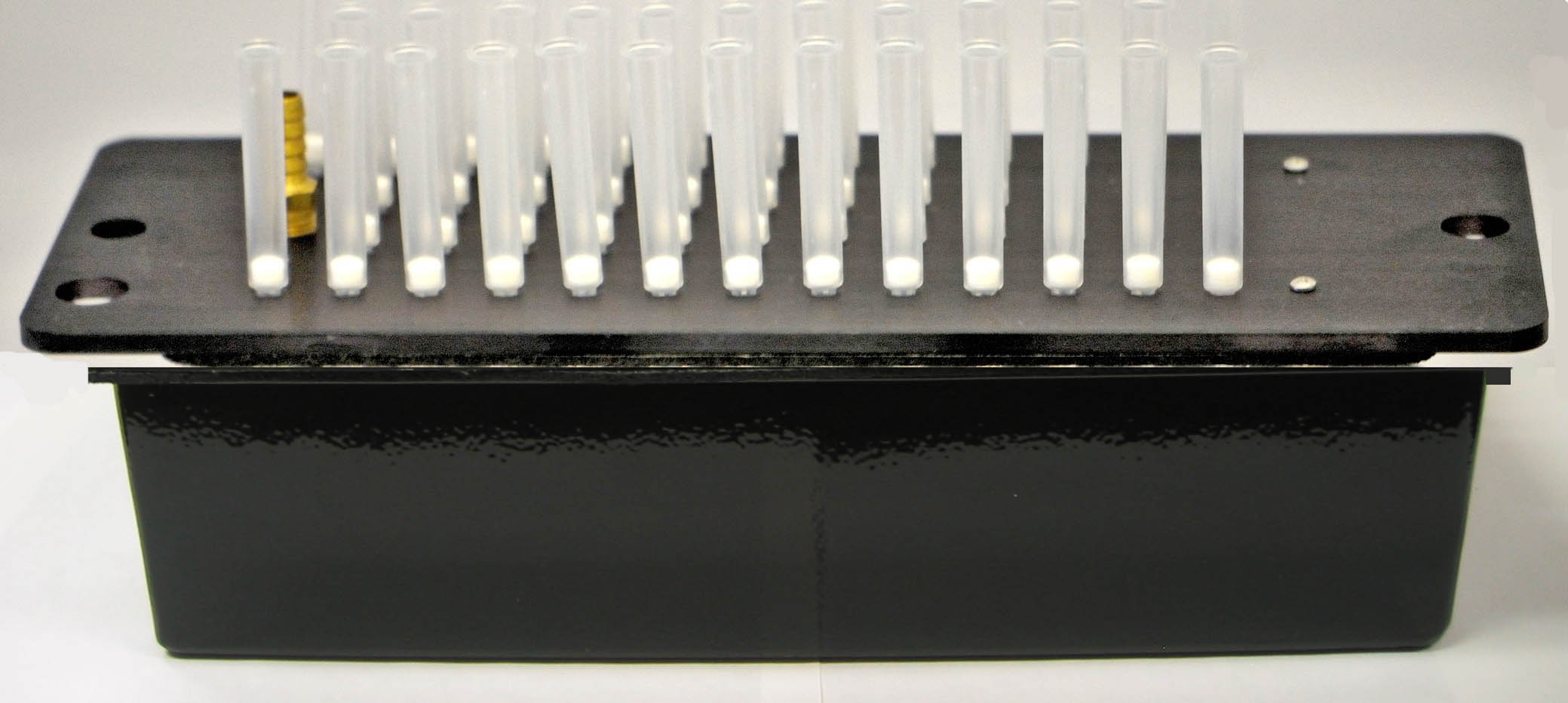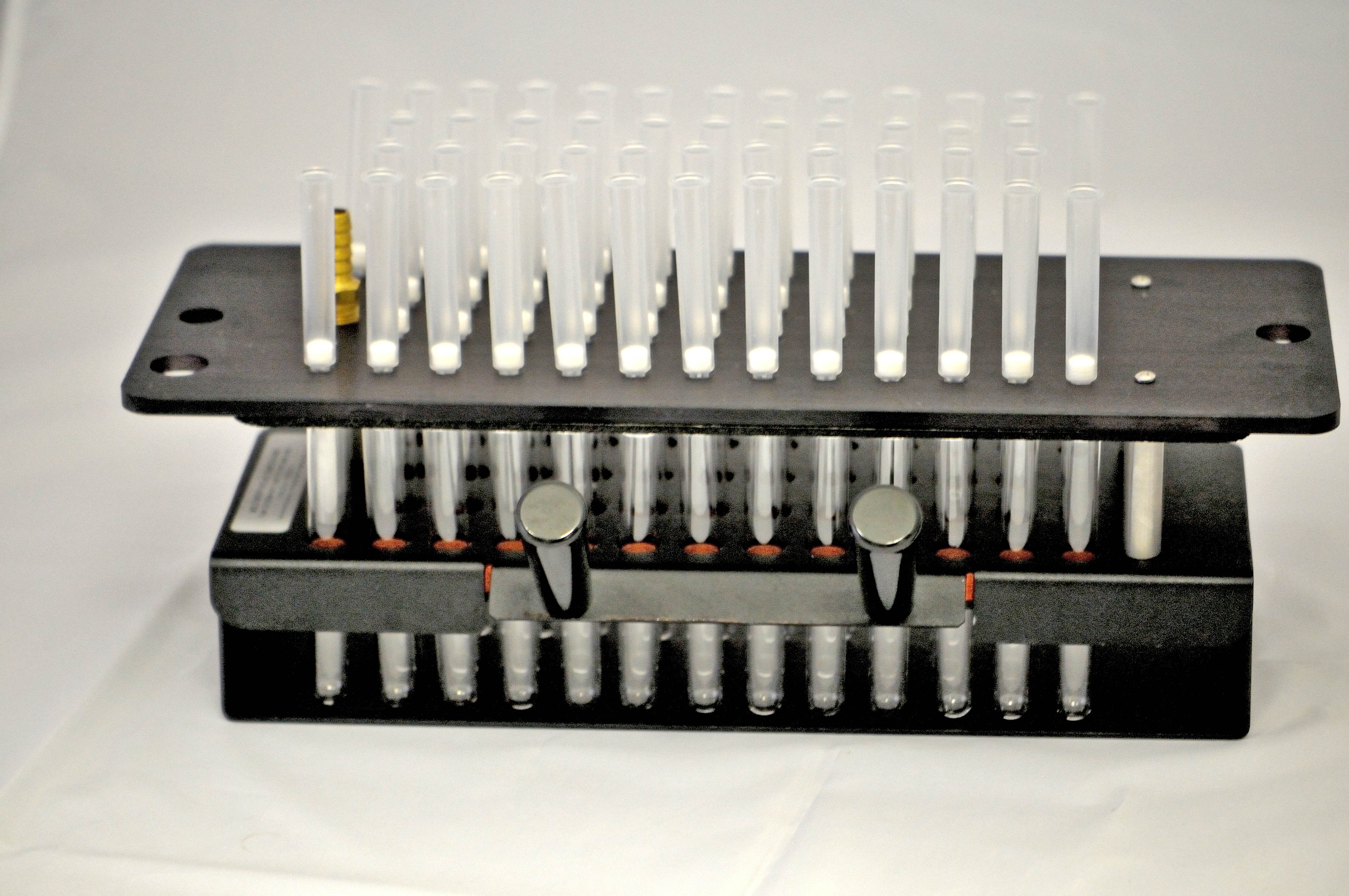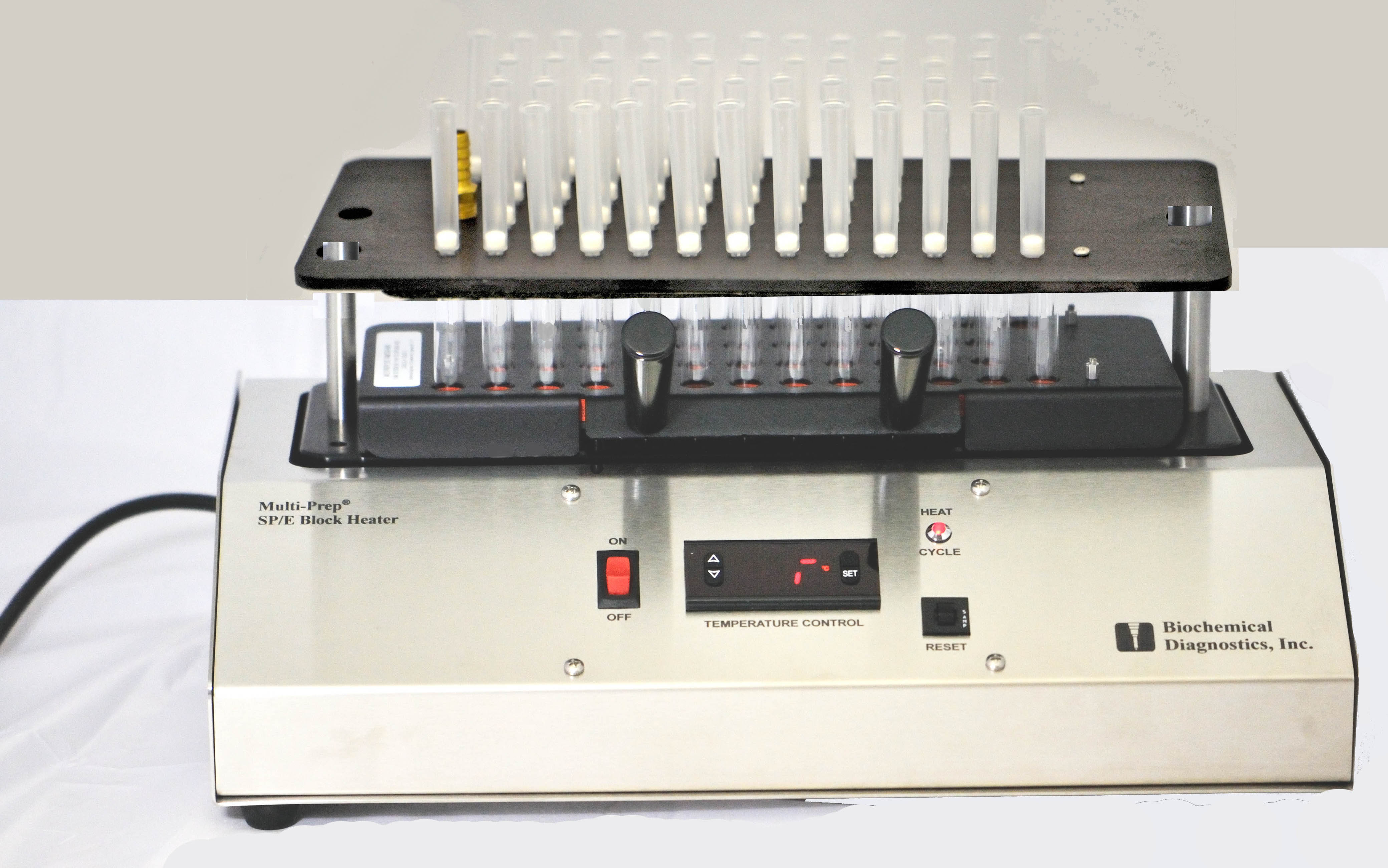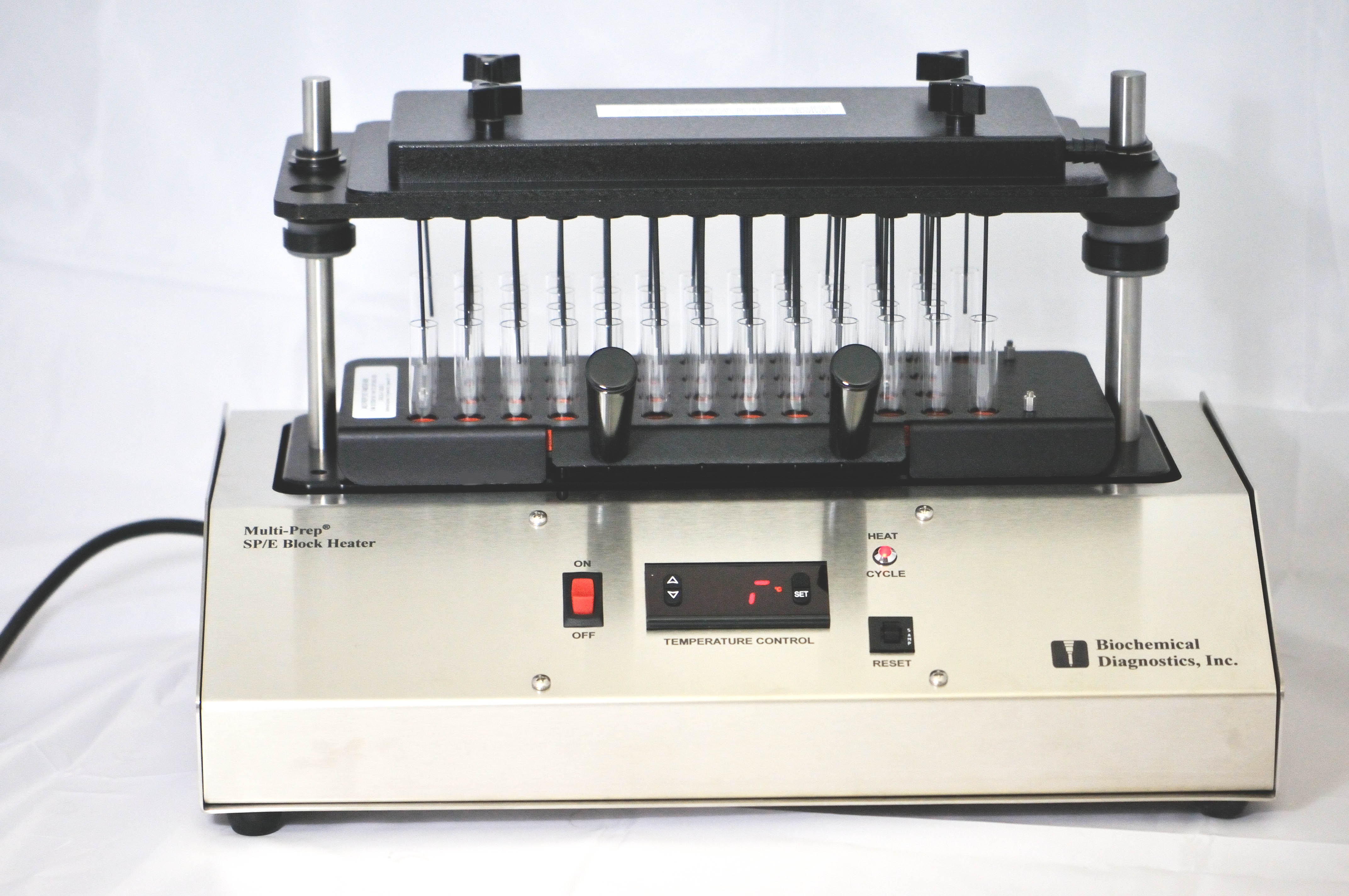 Product Description
The column mounting plate, positioned on the waste removal pan during adsorption, is moved to the transfer rack located on the rack support or is positioned onto the the stainless steel posts on the SP/E heating block with the elution rack in place. The standoffs are positioned on locator pins set into the transfer rack. The standoffs and locator pins are keyed to each other to prevent reversal of the columns relative to the bar-coded or numbered collection tubes.
Following elution, the column mounting plate is removed from the SP/E Block Heater and is replaced with the evaporation manifold. The vertical position of the evaporation manifold is adjusted to place the drying tubes inside the rim of the elution tubes using the quick release sleeves that move up or down when pinched, and lock into position when released. A nitrogen or argon tank is hooked up to the manifold nipple and the gas flow is adjusted as needed. A silicone rubber pad is available to block drying tips that are not needed. The pad is cut to the desired size and placed inside the manifold cover to cover the unused drying tubes
The teflon coated stainless steel drying tips are easily replaced by removing the four thumbscrews that hold the manifold cover in place. The Multi-Prep® SP/E block heater temperature is adjustable from ambient to 90°C making it ideal for sample dry down and/or derivatization.The transfer rack with unique rubber tube "grippers" may be lifted off the heating block to inspect the tubes or moved to a support rack for independent operation.
Ordering Information
| Catalog # | Product Description |
| --- | --- |
| 14058048 | Multi-Prep® SP/E 48 place workstation |
Details

Category: Column Hardware & Accessories